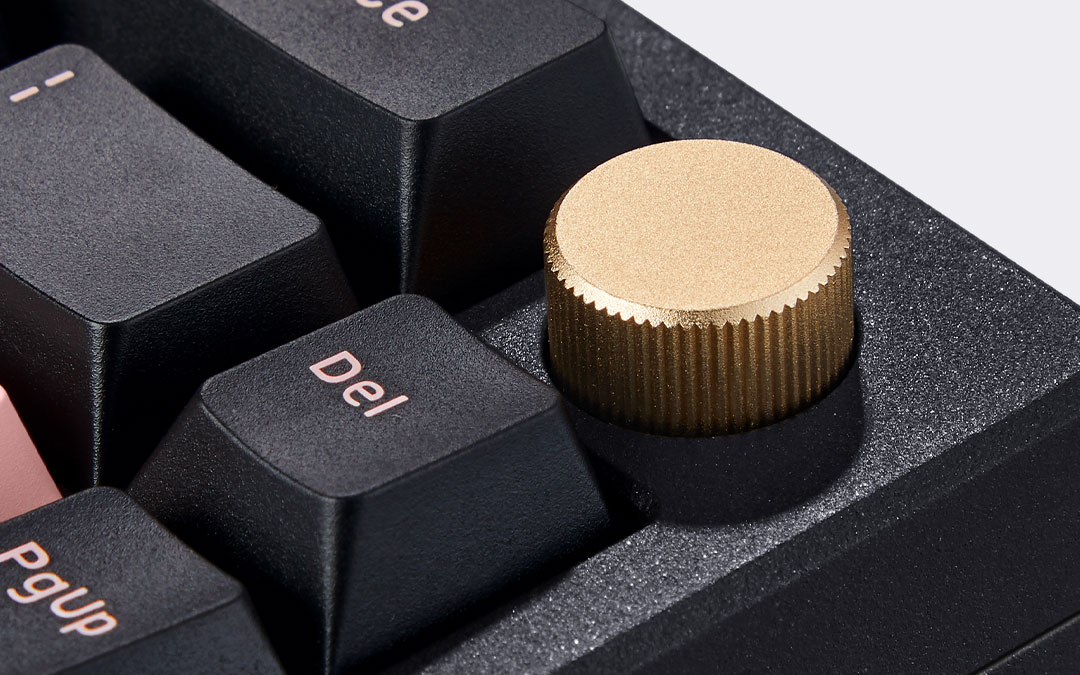 Rotary knob

By default the rotary knob in the top right corner controls volume with turns, and toggles mute with a click. Using VIA you an assign any commands to those three actions, including page up / down, scroll up, arrow keys or whatever else you can think of.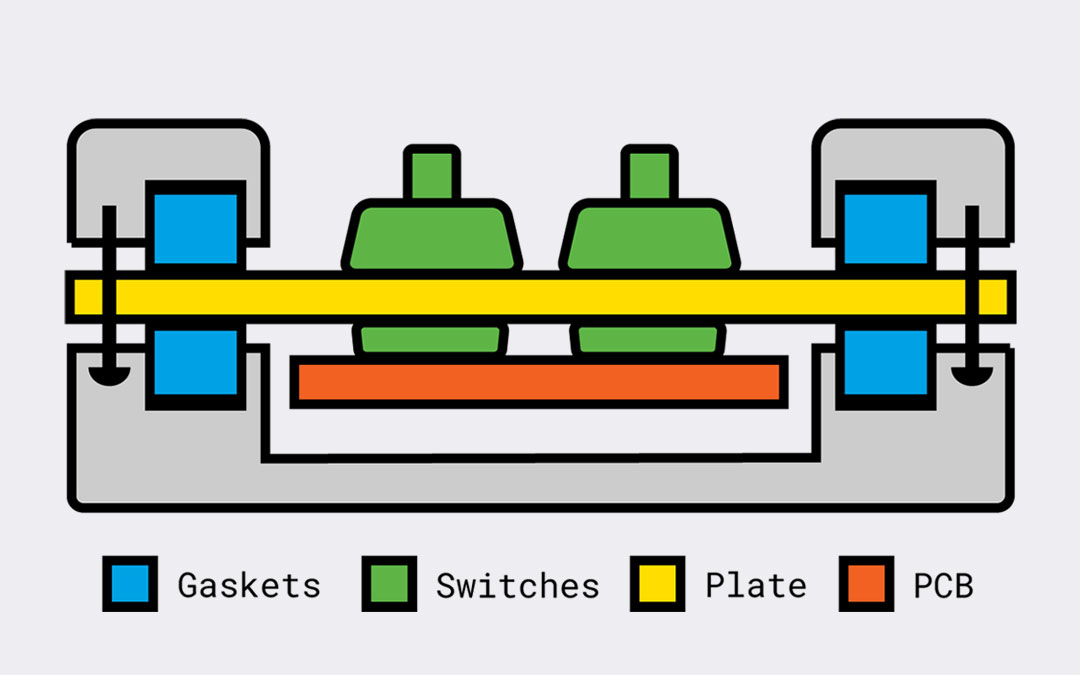 Gasket mount

Zoom65 uses a gasket isolation mount structure for a soft, bouncy and pleasant typefeel that won't fatigue your fingers even after hours of typing. Gasket mount keyboards sound better and feel more even throughout the board than the typical off-the-rack tray mount keyboards.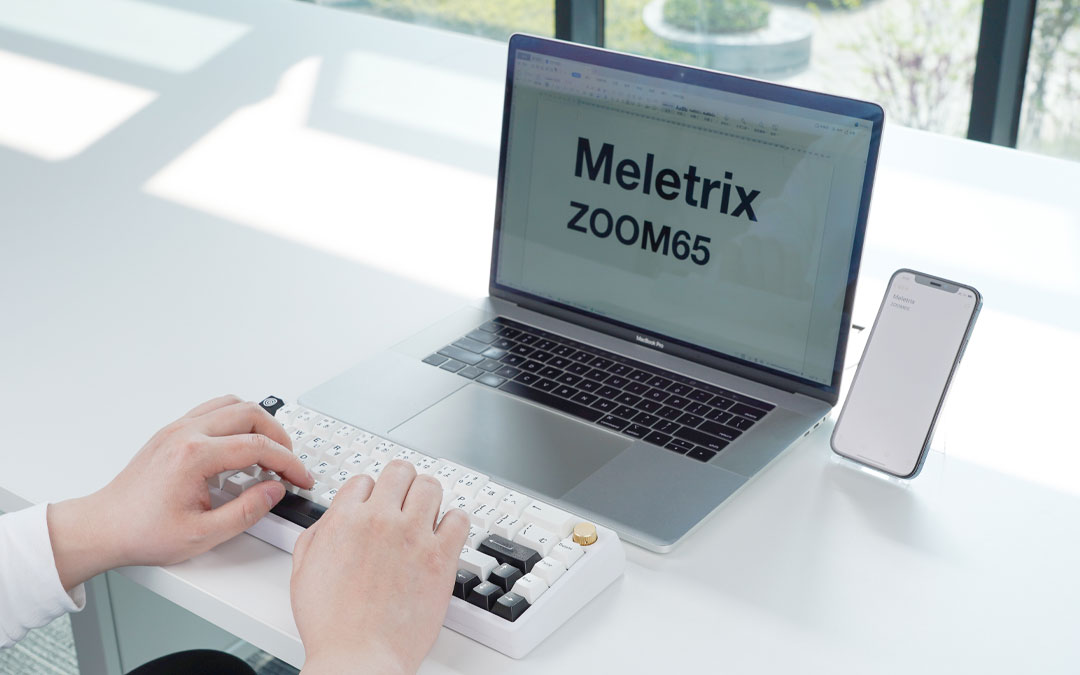 Bluetooth PCB

Leave the wires behind and use your Zoom65 with your PC / Mac / tablet / phone with ease. The PCB has a polling rate of 1000hz in wired mode. The included battery can go many weeks between charges. Customize any key in the VIA app for Windows, Mac or Linux.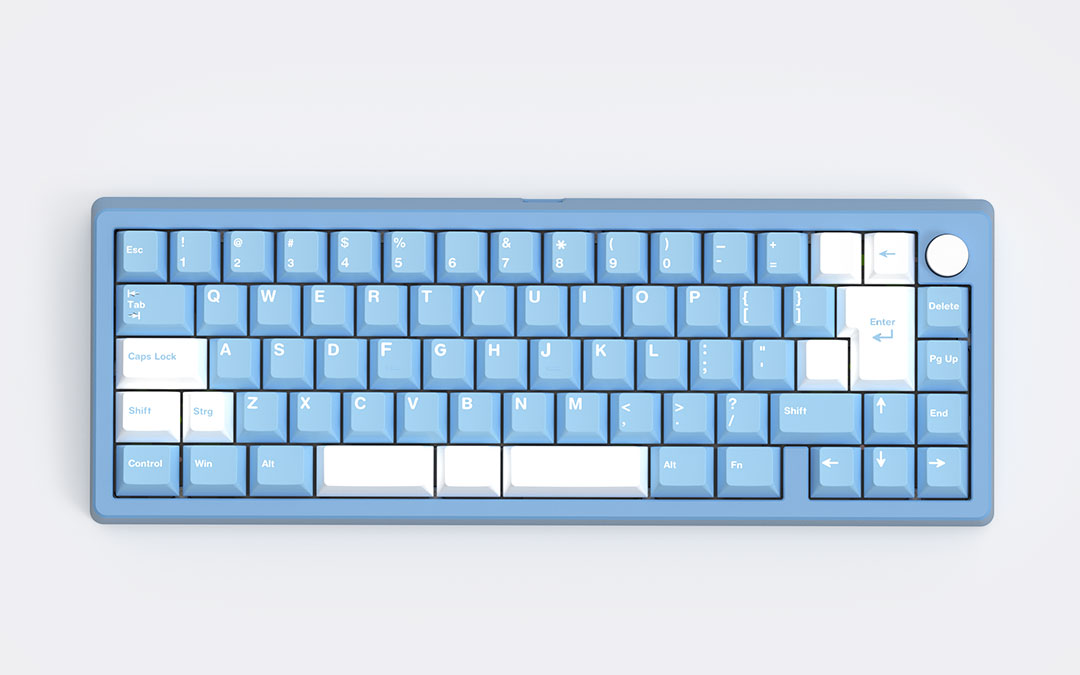 Multi-layout

Unlike traditional keyboards, you are not stuck with just one layout on Zoom65! Change things up every now and then with split backspace, left shift and spacebar! You can also switch between normal and stepped caps lock or ANSI and ISO enter.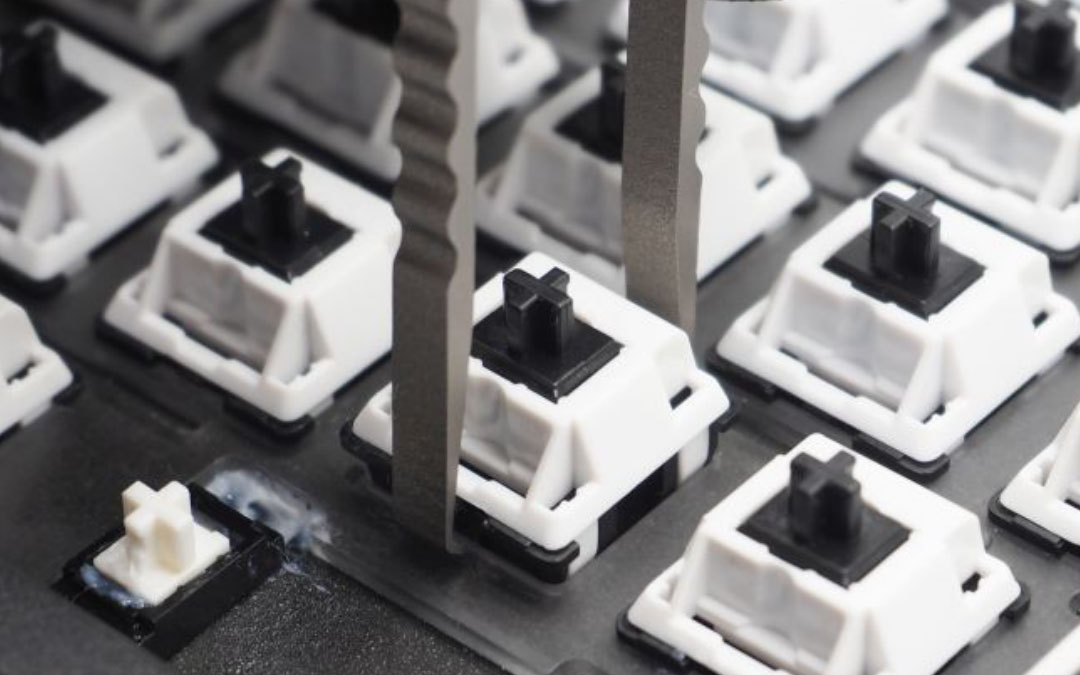 Hot swap
Zoom65 PCB features Kailh Hot Swap sockets that allow you to just push the switches on, no soldering required! Changing switches is a breaze, you can go from linears to tactiles in a matter of minutes, all on the same keyboard!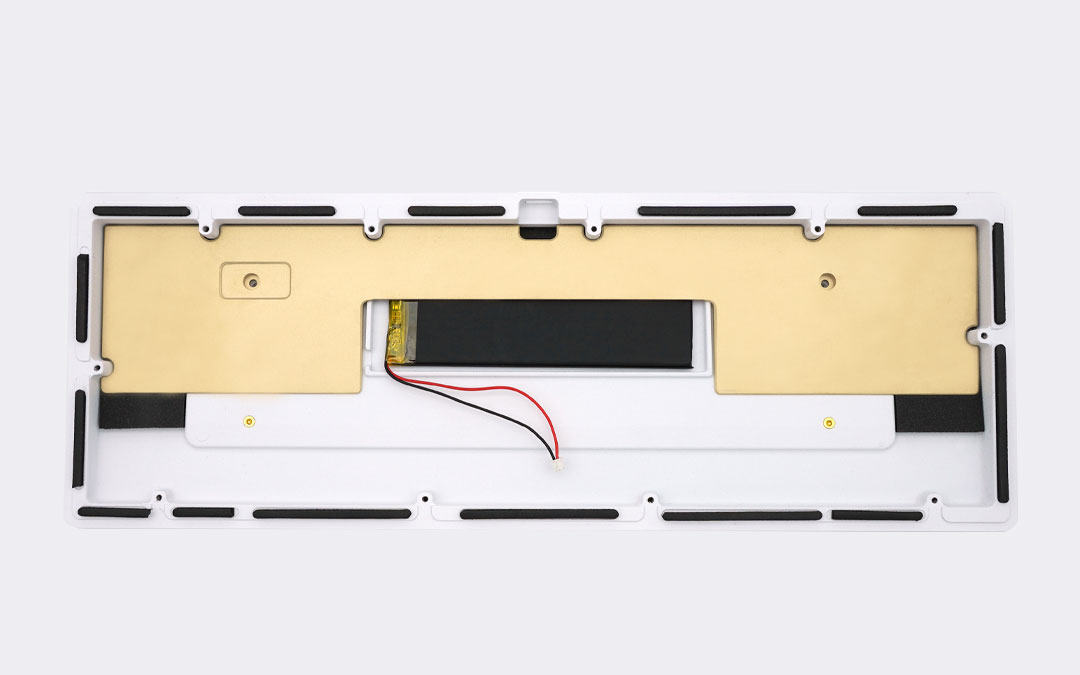 Internal weight

Take your keyboard to the next level with an internal brass weight, sold separately. It weighs about 400 grams and the exposed brass inside the case gives it a nicer, more solid sound compared to having no internal weight. Compatible with all Zoom65 sold to date.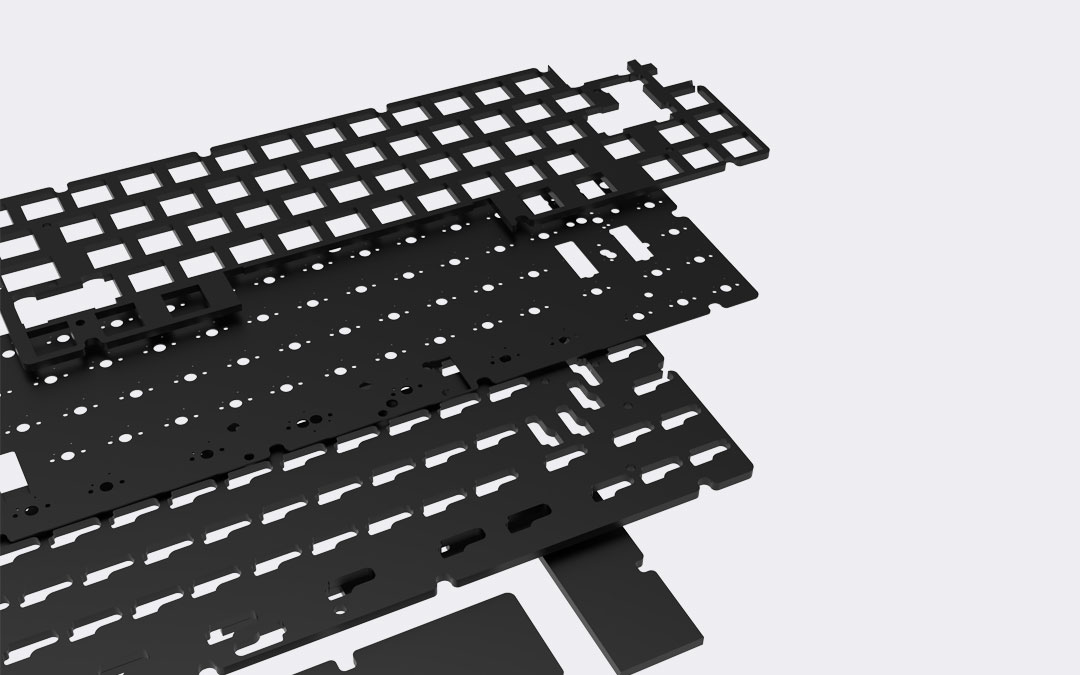 Foam included

Zoom65 Essential Kit comes with an array of foams in the kit for those who like a dampened, refined sound. The included PORON switch film dramatically alter how the keyboard sounds. Feel free to experiment with different combinations, or use none of them at all!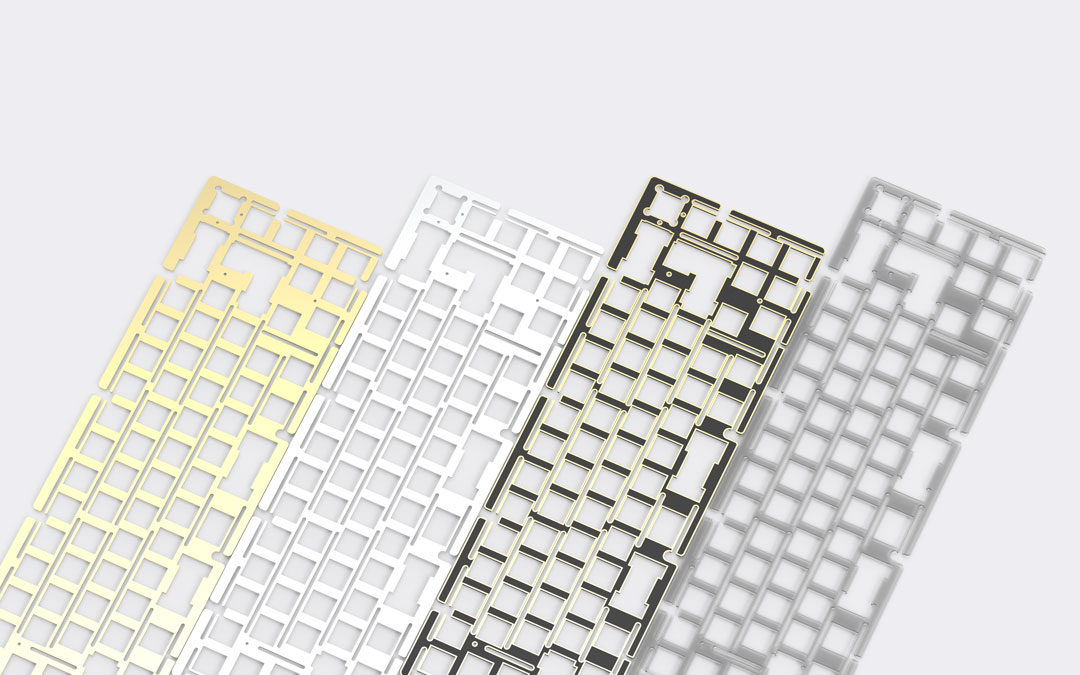 Plate variety

Every Zoom65 comes with a Polycarbonate plate with many flex cuts by default. It's a soft material that offers a lot of bounce and a very pleasant sound. Extra plates in other materials, such as Brass, Aluminum and FR4 are sold as add-ons and they drastically change the feel and sound of the board.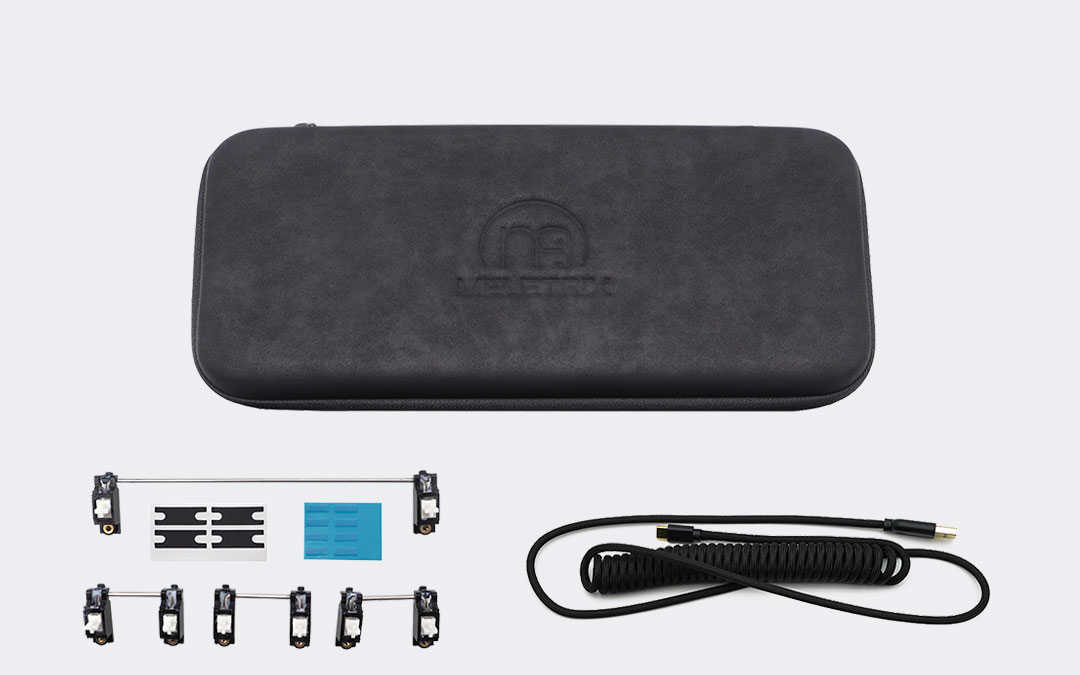 Extras included

Zoom65 comes with almost everything you need to put together your first keyboard, including an USB-C cable, premium WS stabilizers and a carrying case. All you need to get are switches and keycaps of your choice, to build the ultimate keyboard that's uniquely yours.